Discover more from Opus
Highlighting the good, beautiful, and noteworthy in pop culture.
Weekend Reads: UFOs, Samurai, Conspiracy Theory Movies, Emmy Nominations, Superman
Recommended weekend reading material for August 1, 2020.
Every week, I compile a list of interesting, thought-provoking, and enjoyable articles. I hope they provide you with some good weekend reading material.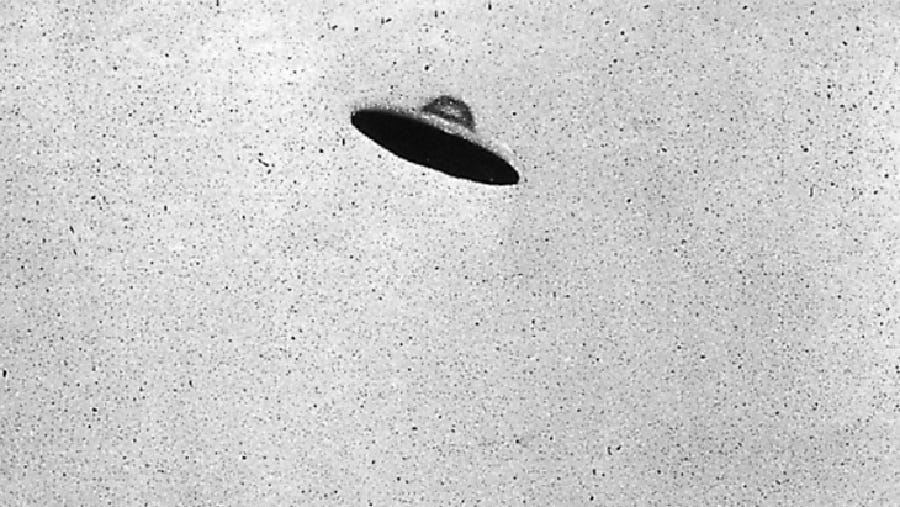 First the pandemic, and then murder hornets and zombie cicadas, and now, UFOs.
The astrophysicist Eric Davis, who consulted with the Pentagon's original UFO program and now works for the defense contractor Aerospace Corporation, told the Times that after he examined certain materials, he came to the conclusion that "we couldn't make [them] ourselves." In fact, Davis briefed a Department of Defense (DOD) agency as recently as March about retrieving materials from "off-world vehicles not made on this earth."
If discovery of extraterrestrial life happened in any other year, it would dominate the headlines for weeks, even months. In 2020, however, it might appear somewhere below the fold on page 3. Via 1440.
---
Speaking of space, scientists now have a much more accurate picture of the universe thanks to the Sloan Digital Sky Survey.
Within the most recent 2 billion years, we have light from nearby galaxies, mapped during the first decade of the Sloan Digital Sky Survey (1998-2008). Beyond that, we have old red galaxies that take us out from 2 to 7 billion years in the past. Beyond that, there are young blue galaxies from 6-to-8 billion years ago, with quasars extending from about 7 billion years ago all the way to 11 billion years ago. Even beyond that, from 11 billion years to just over 12 billion years ago, we have a sample of galaxies that emits light from its hydrogen atoms, which take us to earlier times than ever as far as structure formation is concerned.
---
Ghost of Tsushima has become one of 2020's most acclaimed video games. It's heavily influenced by Akira Kurosawa's samurai films, but Kazuma Hashimoto suggests that homage comes with some troubling baggage.
I do not believe Ghost of Tsushima was designed to empower a nationalist fantasy. At a glance, and through my time playing the game, however, it feels like it was made by outsiders looking into an otherwise complex culture through the flattening lens of an old black-and-white film. The gameplay is slick and the hero moments are grand, but the game lacks the nuance and understanding of what it ultimately tries to reference.
---
What do "conspiracy theory films" like 10 Cloverfield Lane, Conspiracy Theory, JFK, and Under The Silver Lake tell us about ourselves?
[I]n my most human moments, I can sympathize with the ease in which the mind can make connections between disparate elements, forming a grand web, hoping that we don't get caught up in it as well. It's easy to see how transcendent narratives of "they" and "them" who live in the dark recesses and chambers of the shadows, pulling the strings, can, in their strange ways, be comforting.
---
The nominees for the 2020 Emmys have been announced. They include The Good Place and What We Do In the Shadows for "Outstanding Comedy Series" and The Mandalorian and Stranger Things for "Outstanding Drama Series." The "Outstanding Lead Actress" nominations include Jennifer Aniston and Olivia Colman while Jason Bateman and Steve Carell are among the "Outstanding Lead Actor" nominations. HBO's Watchmen got the most nominations, with 26. The Emmys will air on September 20 with Jimmy Kimmel as host.
---
Matt Zoller Seitz sings the praises of Christopher Reeve's performance in Superman, the first modern superhero movie.
Watch how Reeve-as-Superman looks at everyone, really looks at them, really sees them. He seems to feel varying degrees of sadness when he realizes that they're not there yet, and probably never will be. But you never get the sense that he's measuring himself against them, finding them lacking, and elevating his own self-image over their existence. He knows this isn't a contest. There are no winners or losers. Superman only scorns those who aren't good because they aren't interested in being good. He hates them not for the bad deeds they do, but their comfort in doing them.
---
The upcoming Netflix documentary Immigration Nation faced several legal challenges from the Trump administration, who believed it focused too much on immigrants and cast immigration officers in a bad light.
[A]s the documentary neared completion in recent months, the administration fought mightily to keep it from being released until after the 2020 election. After granting rare access to parts of the country's powerful immigration enforcement machinery that are usually invisible to the public, administration officials threatened legal action and sought to block parts of it from seeing the light of day.
Immigration Nation will begin streaming on Netflix on August 3.
---
In light of Hum's new album (their first in over 20 years), Brooklyn Vegan has compiled a list of "28 essential songs from the crossover between shoegaze and heavier genres of music like punk, metal, post-hardcore, and grunge." If your knowledge of shoegaze begins with Slowdive and ends with Ride, then this article will give you some new albums to track down. (And props to Brooklyn Vegan for including Starflyer 59.)
---
Women are often depicted in pretty objectifying ways in the fantasy genre, be it a damsel in distress or an Amazon wearing some sort of chain mail bikini. (See Boris Vallejo.) This collection of beautiful illustrations by Yael Nathan, on the other hand, imagines female warriors across a wide range of ages, ethnicities, and body types.
---
Facebook has received a lot of criticism for its handling of various scandals (e.g., Russian interference in the 2016 election, controversial posts by the president). Now it's facing increased criticism from its own employees.
As it heads into a US presidential election where its every move will be dissected and analyzed, the social network is facing unprecedented internal dissent as employees worry that the company is wittingly or unwittingly exerting political influence on content decisions related to Trump, and fear that Facebook is undermining democracy.
Via Publisher Weekly.
---
From the Blog
AllSocial was a slick-looking alternative to Facebook and Twitter that promised no censorship, no selling of user data, and no algorithmic control over what you and your friends saw. However, it's been offline for over a month, with no word as to why.
AllSocial also launched channels that focused on everything from beauty, fashion, and travel to BBQ, K-pop, and Royal Family news and gossip. They hosted an open forum to discuss the killing of George Floyd and social media's impact on the subsequent demonstrations. They even made donations to food banks and COVID-19 charities for every user who followed Colton Underwood. All of these things made it quite obvious that AllSocial was making a serious go at being a vibrant, entertaining, and engaging social network.

Until it disappeared, that is.
---
UFO photo by George Stock.
This post is available to everyone (so feel free to share it). However, paying subscribers also get access to exclusive content including playlists, sneak previews, and podcasts. If you'd like to receive those exclusives — and support my writing on Opus — then become a paid subscriber today for just $5/month or $50/year.