Weekend Reads: Evangelicals & Trump, Search Engine History, Grant Imahara (RIP), Billionaires & the Pandemic
Recommended weekend reading material for July 18, 2020.
Every week, I compile a list of interesting, thought-provoking, and enjoyable articles. I hope they provide you with some good weekend reading material.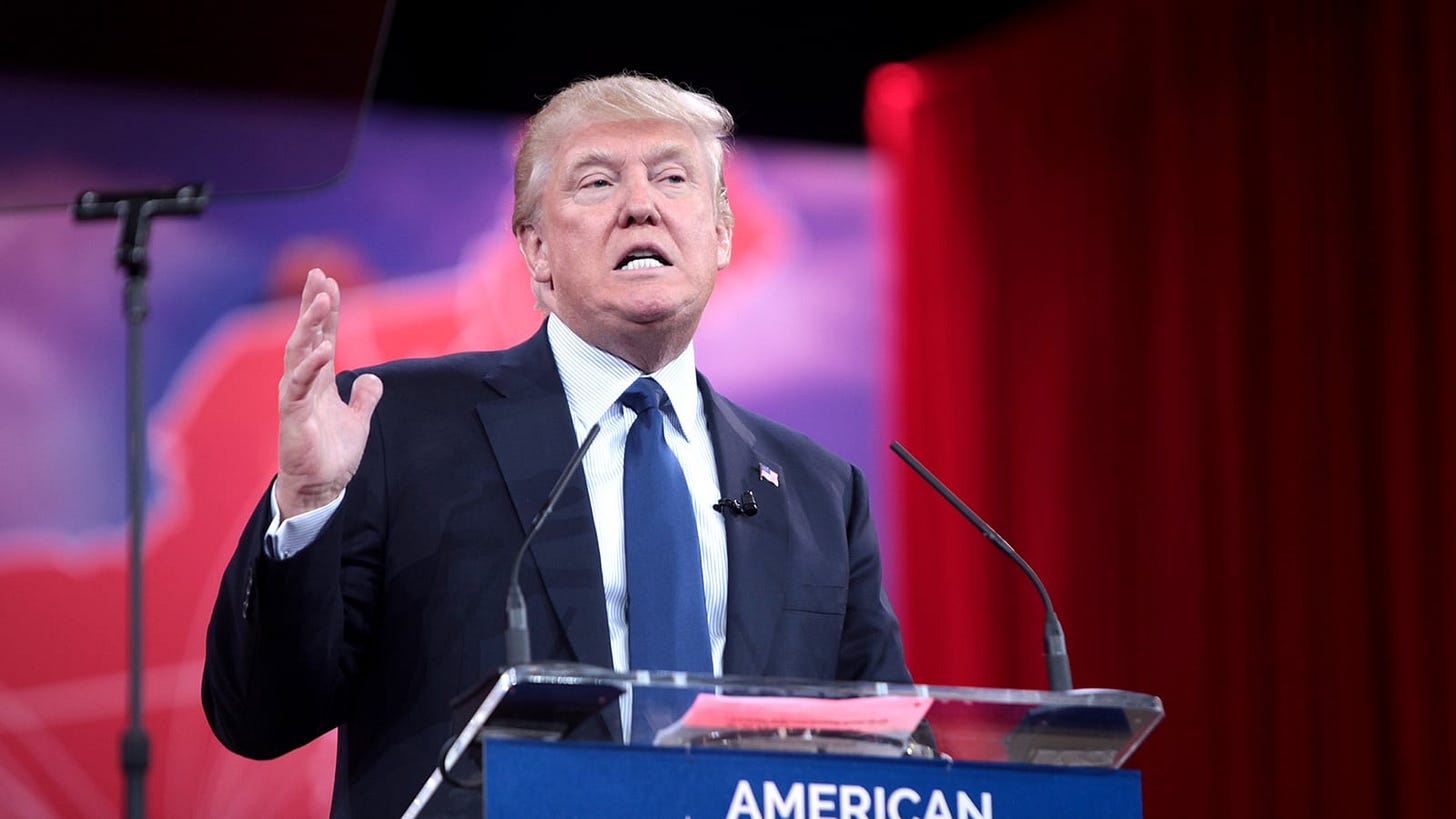 Evangelical Christians who support Donald Trump have been left with precious little to show for their allegiance.
Much of the evangelical movement, in aligning itself with Donald Trump, has shown itself to be graceless and joyless, seized by fear, hypocritical, censorious, and filled with grievances. That is not true of all evangelicals, of course, and it's not true of all evangelicals who are Trump supporters. But it's true of enough of them, and certainly of the political leadership of the white evangelical movement, to have done deep injury to their public witness.
To paraphrase a Good Book, what does it profit a man to gain a few Supreme Court justices and forfeit his soul?
---
Ron Sider urges Joe Biden to step up his efforts to reach out to evangelical Christians.
PRRI recently reported that the number of white evangelicals who hold favorable views of the president has dropped from 77% this March to 62% in late May. That should offer substantial incentive for Democrats to have a serious dialogue with white evangelicals. For that to be productive, two things are especially important: abortion and religious freedom.
If the goal is to defeat Trump in November, then from a purely pragmatic viewpoint, one would think that Democrats would seek to engage, rather than alienate, such a massive voting block.
---
Aarik Danielsen reviews Kristin Kobes Du Mez's Jesus and John Wayne, which contends that evangelicals have embraced a hyper-masculine approach to faith.
Du Mez carefully handles the catalytic chemicals which reacted in history and spilled into our moment. Among the causes she identifies, the need of some early 20th-century Christians to respond to the perceived "'feminization' of Victorian Christianity, which privileged gentility, restraint, and an emotive response to the gospel message."
---
We use search engines like Google, DuckDuckGo, and Bing to answer countless questions ranging from the critical to the trivial. So perhaps we ought to learn more about their history. For example, whatever happened to Ask Jeeves?
The company was acquired by IAC (Match.com) in 2005 but struggled to compete against larger rivals such as Google. It rebranded to Ask.com in 2006, to save on the royalty fees to P.G Wodehouse's estate (Jeeves was a butler character in one of his books) and appear more modern. In 2010, Ask made its search team redundant and outsourced to another search engine provider.
---
Genichi Mitsuhashi is the apparently first person to hold a master's degree in ninja studies from Japan's Mie University. His curriculum included learning martial arts and traditional fighting skills, mountain climbing, and survival skills. Mitsuhashi is currently planning to pursue his doctorate.
---
In this sprawling interview, Damien Jurado (a longtime favorite 'round these parts) talks about playing live, discovering Little Richard and Black Flag, working with Richard Swift (RIP), and finding inspiration for his songs:
I have rarely had a song appear when I'm on a tour. My songs demand that I get my ass home. I write best when I'm watching a cop show on TV or videos of someone giving instructions on how to build a camera. Or walking down the cereal aisle, listening to the conversation of the person in front of me at the check-out line, watching the butcher put away the meat.
---
MythBusters' Grant Imahara — who became famous for both his engineering prowess and his propensity for being a human guinea pig — died earlier this week after suffering a brain aneurysm. He was 49 years old.
An electrical engineer and roboticist by training, he joined Discovery's MythBusters in its third season, replacing Scottie Chapman and was with the show until 2014 when he left with co-hosts Kari Byron and Tory Belleci. The trio would reunite in 2016 for Netflix's White Rabbit Project which lasted for one season. On MythBusters, Imahara used his technical expertise to design and build robots for the show and also operated the computers and electronics needed to test myths.
In addition to MythBusters, Imahara created models and visual effects for movies including the Star Wars prequels, The Matrix Reloaded, The Matrix Revolutions, and Galaxy Quest. He also portrayed Lieutenant Hikaru Sulu in Star Trek Continues.
---
Eamonn Forde argues that the humble MP3 was the most revolutionary format in musical history.
It really only had a 12-year window at its peak, but it packed a lot into them. In just over a decade it changed the record business completely. Twice. It also paved the way for streaming — all streaming, not just music streaming — to become the default way to, drawing on the industry's own terminology, "consume" "content".
---
Max Abelson talks with a Wall Street billionaire to find out how America's wealthiest are dealing with the pandemic.
Members of his class are supposed to be brilliant at analyzing and managing risk, so I was surprised to find that he seemed unbothered by what looked to the nonbillionaires around me like a uniquely dangerous threat. I asked him how his circle was talking about the virus. "Some people are going to die, but it's old people, and if they do, it's OK," he replied. Then he paused. "Not that it's OK. This isn't that bad."
I found this piece alternately eye-opening and completely unsurprising. I'm far from an "eat the rich" sort of person, and yet, the inequalities in the system are becoming increasingly harder to overlook and ignore. Via The Dispatch.
---
From the Blog
I'm a sucker for role-playing games with excellent worldbuilding and deeply creative lore, and that describes Lancer to a T. The game is set thousands of years in the future, where you play a pilot of an advanced mech on the fringes of humanity.
Even though I have no idea if/​when I'll be able to actually run a Lancer session or campaign — the pandemic makes organizing such events all the more difficult — I've still very much enjoyed submerging myself in the game's rich, imaginative worldbuilding. It's readily apparent that a lot of thought and creativity has gone into Lancer​'s creation, and my own imagination has already benefited from simply thumbing through the pages, looking at the excellent artwork, and pondering the ramifications and storytelling potential of what Miguel Lopez, Tom Parkinson Morgan, and their collaborators have created here.
You can download a free version of Lancer's rulebook here.
---
Donald Trump photo by Gage Skidmore.
This post is available to everyone (so feel free to share it). However, paying subscribers also get access to exclusive content including playlists, sneak previews, and podcasts. If you'd like to receive those exclusives — and support my writing on Opus — then become a paid subscriber today for just $5/month or $50/year.